Blending the Old and the New
Handmade, One-Of-A-Kind Jewellery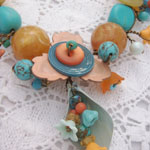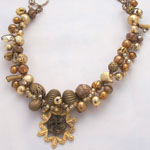 Shop! A fusion of recycled vintage beads and buttons together with new vintage-style findings, ribbons and carefully chosen additions, blended to make new and often unique handmade pieces. Includes:
Hand-wired necklaces, bracelets, earrings and pendants.
A limited range of collage photo frames with broken but beautiful vintage pieces of jewellery.
Mirrors crafted from Kent coast driftwood, sea glass and shells.
Visit me in Smarden!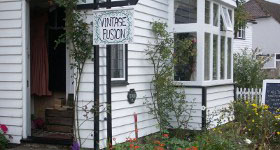 Vintage Fusion is a small picturesque shop in the beautiful Kentish weavers' village of Smarden, near Ashford. Come and visit me, stroll around the village and buy your dinner from the traditional family run butcher next door! Read more about me...
Clothing and Accessories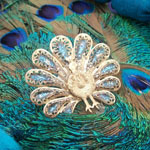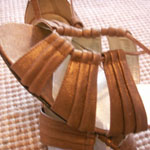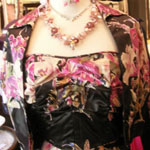 I offer a selection of vintage and good quality newer clothing and accessories. Including jackets and blouses that can be slotted into everyday wear, as well as some more special pieces.
Finish your outfit from my wide range of vintage costume jewellery; brooches and clip earrings to accent your look, or add a touch of vintage to a modern outfit.
Mix and match old and new! Vintage is about being different. Carefully chosen pieces can give you that individual look.
China, Books, Glassware and Linen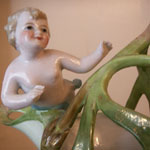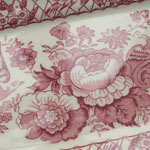 Pretty china from yesteryear, books, small boxes, pictures, glassware, linens, and a few items of small furniture are usually available, along with the residential cat, who is not for sale but will try to tell you he doesn't get fed.