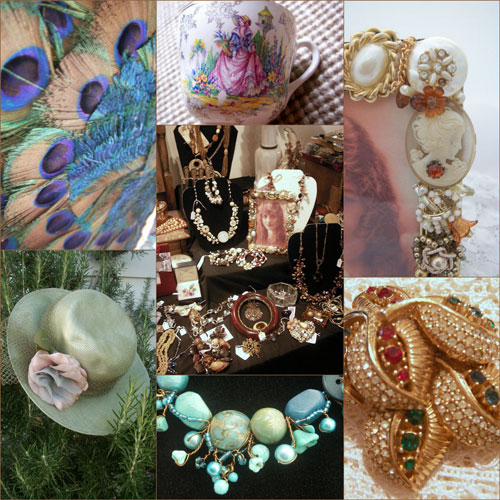 If you like something a little different from the run of the mill, then buy vintage! It's often cheaper and it's recycling!
Vintage Fusion blends the old and the new - this especially applies to my line of handmade and one-of-a-kind jewellery.
I find contentment in making. I adore older jewellery but so much of it shows wear or is broken, so I delight in salvaging pieces - repairing where I can or reusing them.
I think one piece of costume jewellery can transform or complete an outfit.
My mother and grandmother were great 'hoarders of stuff', and I've inherited this from them! I've expanded into offering for sale things I have collected over the years together with items I regularly source which catch my eye that I like and hope you will too!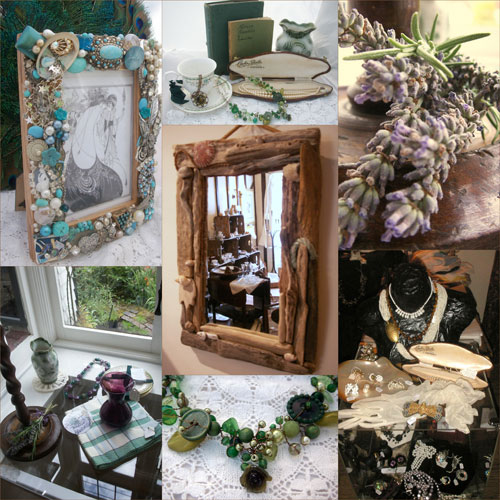 I dont class myself as an antiques shop: I sell vintage and collectable items that are usable and affordable, with good prices to enable an ever-changing stock. I am not an expert, but a lover of old and pretty things, or pieces that are different or unusual.


I'm always happy to chat to my patrons, so both buyers and browsers are very welcome.
I take Visa and Mastercard credit or debit cards in the shop, or online via PayPal, but I can no longer accept cheques due to the ending of the cheque guarantee card scheme.
And make a day of it! There's lots of things to see in the surrounding areas.
Enquiries
Email: [email protected]
Phone: +44 (0) 1233 770175

Opening Hours:
Thurs-Sat 10am-5pm
Sun 11am-5pm
Mon-Weds Closed
If there is something in particular you want to look at outside of these hours then please ring and I will try to help.